Coronavirus: a teenager's guide
Coronavirus may be scary to you as you may not feel control over what is happening, but it is important to follow the guidelines and separate rumours or fake news from reality.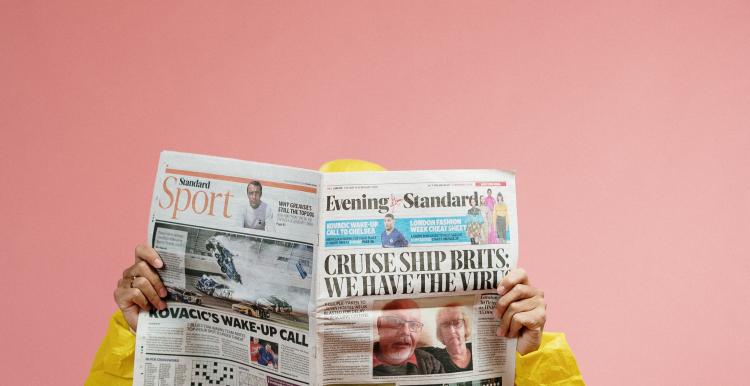 There are a number of places where you can read factual information about Coronavirus however, it is best to stick to a few official sources. These will help keeping you grounded, as otherwise you might imagine far worse situations than reality. 
And remember..
in the UK few people are sick with the virus at the moment but it is important to follow the rules so that more people don't get sick
the Government is working hard to make sure people in the UK are safe
not everyone will get the virus and if they do, the vast majority recover fully
you might see a lot of stories and posts on social media but it can be hard to know whether these are true. Try not to rely on updates from there!
We recommend you to check:
FAQ
1. What are the symptoms of Coronavirus?
The most common symptoms of Coronavirus are:
a high temperature or fever (above 37.8 degrees)- this means you feel hot to touch on your chest or back
a continuous cough-  this means coughing a lot for more than an hour, or 3 or more coughing episodes in 24 hours 
shortness of breath
a loss or change to your sense of smell or taste
However, these symptoms don't always mean that you have caught Coronavirus. These are very common symptoms to other colds and flus.
2. How can I help preventing the spread of Coronavirus?
If you have one or more of Coronavirus symptoms, then you should not leave your home for at least 10 days from when your symptoms started. You should not go to the GP, to a pharmacy or hospital and you should arrange a test to see if you have Covid-19.
Even if you don't have Coronavirus symptoms, everyone at this time should help prevent the spread of Coronavirus. Keep up with the government's guidance on the London Borough of Richmond's website.
To reduce the risk of catching or spreading Coronavirus, try to keep at least 2 metres away from people you do not live with. You should also avoid physical contact, being close and face-to-face, whilst avoiding crowded areas and touching things that other people have touched. 
When social distancing isn't possible, if you go to hospital, a shop or on public transport you should wear a face covering. Find more about this HERE.
On top of this, be hygienic and make sure you wash your hands after going to the toilet, after sneezing or coughing or before eating food. This way you can protect yourself and the people you live with from getting ill. Do you know how to wash your hands properly? Watch the video.
3. What other new measures are there?
From 12th April some rules on what you can and cannot do have changed. Read
this
article to know more.
For more on what you can and can't do visit the government's website. Click Here to find why there are different rules across the UK.
4. One of my family members is unwell. What should I do?
If you live with a family member who has Coronavirus symptoms, then you should not leave your home. This means you should also avoid going to the shops or to the park. Check Here to know more about self-isolation. If you or someone else feels unwell for any reason or hurts themselves, you should:
Use telephone or online services to contact your GP. Do not go in person unless they ask you to do so
Get advice from NHS 111 online for issues that aren't an emergency
Phone 999 in an emergency
If you do not have Coronavirus symptoms, you may also wish to speak to a pharmacist at your local pharmacy.
"If you live with someone who is clinically extremely vulnerable then you should be especially careful to follow this guidance on staying alert and safe. More detail is provided in the all-ages guidance on staying alert and safe (social distancing). Never visit a clinically vulnerable person if you have symptoms of coronavirus or you have been advised to isolate by NHS Test and Trace because you have been in contact with a COVID-19 case."
5. I am at secondary school. What is going to happen?
Schools, colleges or universities are closed, and are only open for children of key workers.
The NHS Test and Trace system is up and running, and the government is clear about the measures that need to be in place to create safer environments within schools. Additionally:
The risk to children of becoming severely ill from Coronavirus (COVID-19) is very low and there are negative health impacts of being out of school. 
It is known that school is a vital point of contact for public health and safeguarding services that are critical to the wellbeing of children and families. Returning to school is vital for children's education and for their wellbeing.
Your school can let you know more on how they are going to keep you safe. 
If you have any questions about Coronavirus (COVID-19) that are related to education, the Department of Education have setup a dedicated helpline. Staff, parents and young people can call 0800 046 8687 or email DfE.coronavirushelpline@education.gov.uk from 8am to 6pm (Monday to Friday).