Information for parents, carers and families
The government and the NHS are taking necessary steps to manage the pandemic, reduce transmission and treat those who need medical attention. Here we explain what this means for children, young people and their families.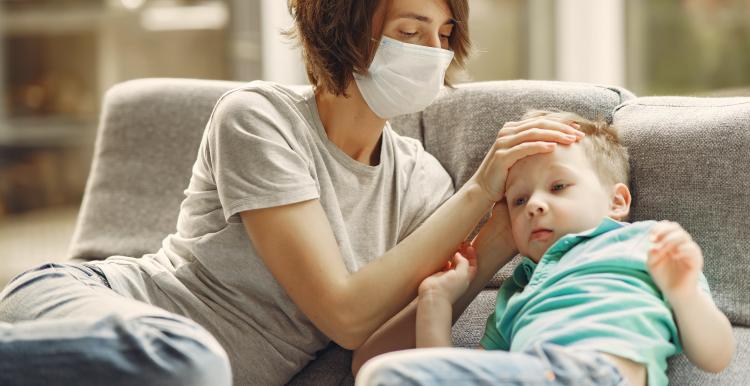 New Changes from 29th March
Read our guidance on childcare here.
At a time where so much change is happening, it is completely normal for children, young people and parents to feel worried, and to want to be around friends or extended family.
Here are some tips
on how to help your child understand what is happening, and to help them overcome anxiety.
Things may be particularly hard for your child because of social distancing rules (check this page to find the latest guidance). If you struggle to support your child to comply with government's guidelines, Young Minds has some tips for you.
Your child is unwell. Is he/she too ill for school?
This can be tricky. If your child is well enough to go to school but has an infection that could be passed on, such as a cold sore or head lice, a minor cough or cold, just let their teacher know. They should still be able to attend school, but if they have a fever, a new continuous cough or a change to their smell or taste then keep them off school and book a Coronavirus test. This video shows you the difference between cold, flu and Coronavirus.
If you think your child may have Coronavirus you can book a test. THIS page will tell you  if he/she can be tested and how.
One important part of ensuring the safety and wellbeing of pupils, students, parents and our communities is testing for coronavirus. We all have a duty to make sure that the right people have access to get tested at the right time. Every time a test is used inappropriately, a person with COVID-19 symptoms may miss out on getting tested.
Childcare bubbles
Your child is not attending school, but you need to work
You can access some registered childcare and other childcare activities (including wraparound care) where reasonably necessary to be able to work, or for the purposes of respite care.
The following people can provide childcare support in private homes and gardens:
registered childcare providers, including nannies
people in your support bubble
people in your childcare bubble
A childcare bubble is where someone in one household provides informal (unpaid and unregistered) childcare to a child aged 13 or under in another household. For any given childcare bubble, this must always be between the same 2 households.
Childcare bubbles are to be used to provide childcare only, and not for the purposes of different households mixing where they are otherwise not allowed to do so. Friends or family who do not live with you and are not part of a support or childcare bubble must not visit your home to help with childcare. 
Some youth services may be able to continue, such as 1-1 youth work and support groups, but most youth clubs and groups will need to cease for this period. Check this page for your closest youth centre and the activities available.
Keeping Your Child Safe Online
It is important to have regular conversations about staying safe online and to encourage children to speak to you if they come across something worrying online.
The following resources provide guidance and support you to talk to your child about a range of online safety issues, set up home filtering in a child-friendly way and set up age-appropriate parental controls on digital devices:
For more on the types of harm that you child may experience, please click here.