Coronavirus: a teenager's guide
If you're a young person and you're concerned about the spread of coronavirus amongst kids and teens, below are some resources and information for you.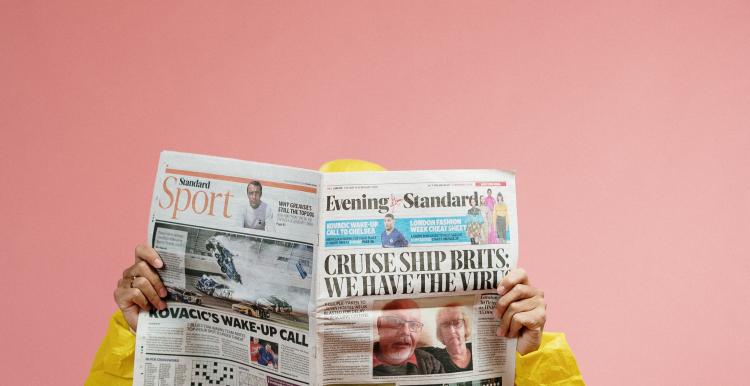 If you're a young person, to get the best up-to-date info check out the below sources:
We recommend you to check:
16-17 year olds can now get the COVID-19 vaccine!
All 16 and 17 year olds will be offered one jab dose of the vaccine by Monday 23 August. If you are aged 16 or 17 years old, you should wait to be contacted by your GP by text or letter to arrange an appointment at your GP or a walk-in centre.

Official advice is that the following groups should also be offered vaccines:

Children aged 12 to 15 years with:

Severe neuro-disabilities
Down's syndrome
Underlying conditions resulting in immunosuppression
Profound and multiple learning disabilities (PMLD)
Severe learning disabilities or who are on the learning disability register.

Children and young people aged 12 years and over who are household contacts of vulnerable persons should also be offered a COVID-19 vaccination.
The Moderna vaccine has been authorised for distribution to 12+ year olds in the UK
Vaccine FAQ 
Is the vaccine safe for children and young people, those aged 16-17? 
 Any Covid-19 vaccine that is approved for use in the UK, must meet strict standards of safety, quality and effectiveness. The Joint Committee on Vaccination and Immunisation (JCVI) have advised that all 16 and 17 year olds should receive their first dose of the Pfizer-BioNTech vaccine.  
The vaccination can cause some side effects, but not everyone gets them. Typically side effects for individuals aged 12 to 17 years are injection site pain, fever and headache. These reactions are generally mild and short-lived, typically lasting 1-2 days. 
Extremely rare side effects, which usually occur within a few days of the second dose include; myocarditis (inflammation of the heart muscle) and pericarditis (inflammation of the membrane around the heart). 
Can 16-17 year olds consent without their parents?  
16 and 17-year-olds who are considering taking the COVID -19 vaccine will not need parental consent to do so. Current UK guidance states that at 16 years of age a young person is presumed in law to have the capacity to consent, so young people aged 16 or 17 years should consent to their own medical treatment. 
Do we need proof of ID/age to receive a vaccination? What can we use as proof of ID?
At some vaccination clinics you might be asked to provide proof of age, particularly if a vaccination clinic is only vaccinating a specific age group. 
Please take along a record of your NHS number. Staff at the vaccination clinic will use this to pull up your record and confirm your age.  
If you don't have your NHS number to hand, you can bring along a proof of identification. For example: 
Passport 
Driving license/Provisional license  
PASS card from the national Proof of Age Standards Scheme 
If you're concerned about needles or not used to vaccines, read this article.