What are the current restrictions? Find out what you can and cannot do!
Some coronavirus restrictions have been tightened in England. Follow the guidance on this page to find out what this means for you, and what you can and cannot do.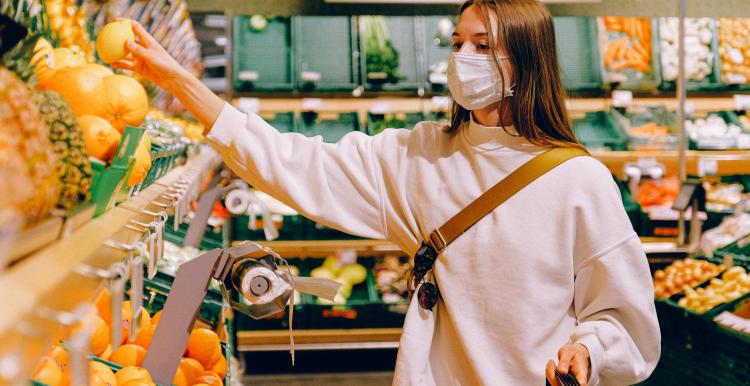 Protecting yourself and others 
Face coverings 
From 10 December, face coverings will be required by law in most indoor public places and on public transport, including taxis. However if you have an underlying health condition which makes mask wearing difficult, you are exempt.
Everyone is exempt from wearing a mask in the following settings:
Restaurants, cafés and canteens
Bars 
Gyms & exercise facilities
Photography studios
Nightclubs, dance halls and discotheques
The Government will periodically review this requirement.
Social distancing 
There are no legal restrictions on social distancing. However the Government recommends meeting outdoors and if you're indoors, you should let fresh air. It's also encouraged to take a lateral flow test before being in close contact with people outside your household, which will help to manage periods of risk.
There is currently no limit on the number of people at weddings and funerals
Self-Isolation
The Government has made some changes to self-isolation rules in light of the new Omicron variant.
In most cases, you're not required to self-isolate if you live in the same household as someone with COVID-19, or are a close contact of someone with COVID-19, and any of the following apply:
you're fully vaccinated
you're below the age of 18 years and 6 months
you've taken part in or are currently part of an approved COVID-19 vaccine trial
you're not able to get vaccinated for medical reasons
However, if you live in the same household as someone with a suspected or confirmed case of the Omicron variant, or are a close contact of someone with a suspected or confirmed case of the Omicron variant, you will be required to self-isolate regardless of your age or vaccination status. NHS Test and Trace will contact you if this is the case with further steps.
If you have been pinged by Test and Trace and are worried about the financial repercussions, you can claim financial support under the Test and Trace Support Payment Scheme. 
If you have symptoms of COVID-19, stay at home and self-isolate immediately. If you have a positive test result but do not have symptoms, stay at home and self-isolate as soon as you receive the results. You should do this even if you have received one or more doses of COVID-19 vaccine.
If you are clinically extremely vulnerable
If you are clinically extremely vulnerable, you are no longer advised to shield. However, you should continue to follow the guidance for people who are clinically extremely vulnerable and are advised to continue taking extra precautions to protect yourself, such as limiting close contacts, shopping or travelling at quieter times of the day, keeping rooms ventilated and washing your hands regularly. Your employer is required to take steps to reduce the risk of exposure to COVID-19 in the workplace.
If you have been vaccinated against COVID-19
To help protect yourself and your friends, family, and community you should continue to follow all of the guidance on this page even if you've been vaccinated against COVID-19.
The vaccines have been shown to reduce the likelihood of severe illness in most people. Like all medicines, no vaccine is completely effective, so those who have received the vaccine should continue to take recommended precautions to avoid infection.
Whilst emerging evidence suggests vaccines are having an impact on transmission, we do not know by how much the vaccine stops COVID-19 from spreading. Even if you have been vaccinated, you could still spread COVID-19 to others, even if you do not display symptoms.
Businesses and venues
Businesses and venues such as nightclubs and adult entertainment venues are open.  Individual events and venues may decide to impose their own capacity limits and other safety restrictions.
Hospitality venues such as pubs, restaurants and bars are no longer required to provide table service or follow other social distancing rules.
From 15 December, certain venues and events will be required by law to check that all visitors aged 18 years or over are fully vaccinated, have proof of a negative test in the last 48 hours, or have an exemption.
Going to work and school
Going to work 
From 13 December office workers who can work from home should do so.
In-person working will be necessary in some cases to continue the effective and accessible delivery of some public services and private industries.
There is further financial support if you are self-employed or employed but cannot work.
Going to school
The school bubble system has been scrapped. 
Children who are contacted by Track and Trace as being a contact of someone who has tested positive will be advised to take a PCR test - but will only have to self-isolate if they are positive.
Secondary and college pupils are advised to continue to take two tests a week at home. The policy will be reviewed as needed.
Teachers who are fully vaccinated can remain in school if a close contact tests positive.
Care home visits
This guidance applies from 15 December 2021 and replaces previous guidance on care home visiting
Visiting is an integral part of care home life. It is vitally important for maintaining the health, wellbeing and quality of life of residents. Visiting is also crucial for family and friends to maintain contact and life-long relationships with their loved ones, and to contribute to their support and care.
People living in care homes are typically more vulnerable to severe illness as a result of coronavirus (COVID-19). While vaccination is proving very effective, we are still seeing some cases of severe illness, hospitalisation and death of care home residents who have been vaccinated. Caution is advised as we learn more about real-world vaccine effectiveness and disease severity of the Omicron variant of COVID-19.
Additional measures are therefore in place to facilitate visiting while keeping care home staff and residents safe. These include:
limiting the number of visitors who can visit regularly
infection prevention and control (IPC) measures
individual risk assessments
testing arrangements
isolation on return from some high-risk activities out of the home
IPC refers to a practical, evidence-based approach taken by organisations which prevents patients and health workers from being harmed by avoidable infection.