Coronavirus and face coverings
What do you need to know about face coverings? We have brought together the latest guidance and rules around face coverings.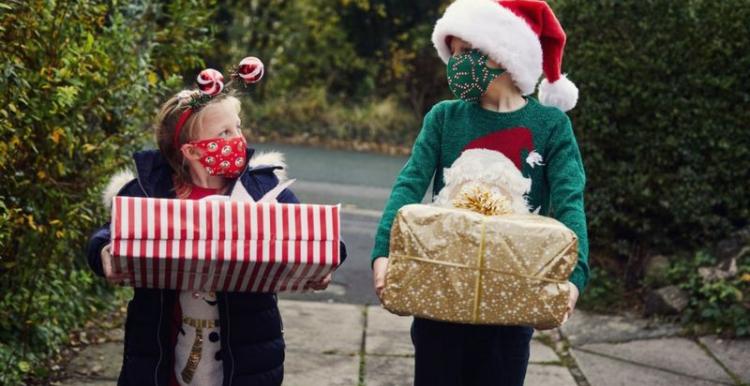 When do I need to wear one?
In England, face coverings are now required by law in most indoor public places and on public transport, including taxis – see the 'When to wear a face covering' section below.
Face coverings are not required in hospitality venues where food and drink are consumed (such as pubs, cafés and restaurants), or during exercise (such as gyms), including dancing (such as nightclubs).
Where a premises or part of a premises is being used for an event where the main activities include eating, drinking and dancing, face coverings are not required. Face coverings must be worn in communal areas of the premises not being used for the event, such as in a hotel lobby when an event is taking place in a conference room.
In indoor settings where a face covering is not legally required, you should still continue to wear a face covering in crowded and enclosed spaces where you may come into contact with other people you do not normally meet.
Some people, including children under 11, are exempt from having to wear face coverings in any setting. Furthermore, anyone with a health condition or disability, which means they cannot wear a face covering, has a reasonable excuse for not wearing a face covering.
What is a face covering?
A covering of any type that safely covers the mouth and nose while allowing you to breathe comfortably. You can follow the Government guidance and make face-coverings at home. You may also use a scarf, bandana, religious garment or hand-made cloth covering but these must securely fit round the side of the face.
A face covering is not the same as the surgical masks or respirators used by healthcare and other workers as part of personal protective equipment. These should continue to be reserved for those who need them to protect against risks in their workplace, such as health and care workers, and those in industrial settings, like those exposed to dust hazards.
How to wear a face covering
A face covering should:
cover your nose and mouth while allowing you to breathe comfortably

fit comfortably but securely against the side of the face

be secured to the head with ties or ear loops
be made of a material that you find to be comfortable and breathable, such as cotton
ideally include at least two layers of fabric (the World Health Organisation recommends three depending on the fabric used)
unless disposable, it should be able to be washed with other items of laundry according to fabric washing instructions and dried without causing the face covering to be damaged
When wearing a face covering you should:
wash your hands thoroughly with soap and water for 20 seconds or use hand sanitiser before putting a face covering on

avoid wearing on your neck or forehead

avoid touching the part of the face covering in contact with your mouth and nose, as it could be contaminated with the virus
change the face covering if it becomes damp or if you've touched it
avoid taking it off and putting it back on a lot in quick succession (for example, when leaving and entering shops on a high street)
When removing a face covering:
wash your hands thoroughly with soap and water for 20 seconds or use hand sanitiser before removing

only handle the straps, ties or clips

do not give it to someone else to use
if single-use, dispose of it carefully in a residual waste bin and do not recycle
if reusable, wash it in line with manufacturer's instructions at the highest temperature appropriate for the fabric
wash your hands thoroughly with soap and water for 20 seconds or use hand sanitiser once removed
The reason for using face coverings
Coronavirus (COVID-19) spreads from person to person through:
small droplets

clouds of tiny airborne particles known as aerosols

close contact
When someone with COVID-19 breathes, speaks, coughs or sneezes, they release particles (droplets and aerosols) which may contain the virus that causes COVID-19. These particles can be breathed in by another person. Virus can also be picked up from the surfaces the particles land on if you touch that surface and then your face without washing your hands first. This is why regular hand hygiene is still important for controlling the spread of the virus as well as other winter bugs.
The best available scientific evidence is that, when used correctly, wearing a face covering may reduce the spread of coronavirus droplets, helping to protect everyone.
It is important to follow all the other government advice to help prevent the spread of coronavirus (COVID-19). If you have recent onset of any of the most important symptoms of coronavirus (COVID-19):
a new continuous cough

a high temperature

a loss of, or change in, your normal sense of smell or taste (anosmia)
you must isolate at home: wearing a face covering does not change this. You should arrange to have a test to see if you have COVID-19.