Projects & Outreach Officer
We're recruiting: Use your engagement, research and project skills to collect views & experiences from the community use them to improve NHS & social care.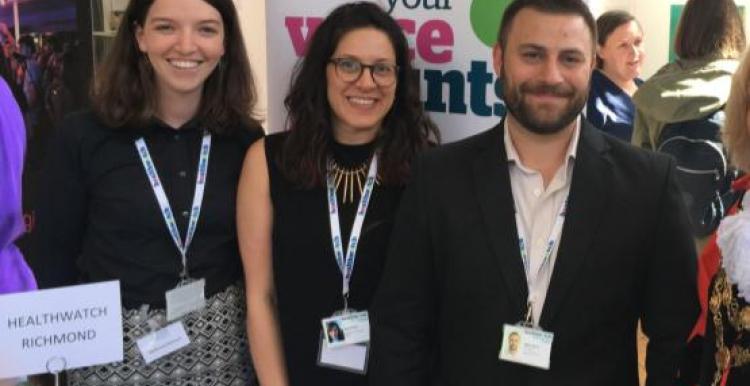 Projects and Outreach Officer
Hours:  Full time, core hours are 9am-5pm. Some flexibility is necessary around working hours and occasional evening and weekend work is required
Location:  Twickenham with travel throughout the London Borough of Richmond. To adhere to government guidance, the post may involve homeworking
Reports to:  Chief Officer   Salary:  £26,138 per annum + pension
Overview
Healthwatch Richmond is the consumer champion for health and social care in Richmond upon Thames. We're here to make sure that those running services, put people at the heart of health and social care services and to help people to find the information they need.
Our purpose is to understand the needs, experiences and concerns of people who use health and social care services and to speak out on their behalf to ensure that they meet the needs of our community.
You will gather the views and experiences of people who use NHS and social care through planning and delivering a programme of remote and in person outreach and engagement activities. For many people the Projects and Outreach Officer will be the first contact they have with Healthwatch Richmond so a key aspect of this role will be to promote the organisation by explaining what Healthwatch is and encouraging people to sign up to receive regular communications.
You will work with the Chief Officer to identify trends from recorded views and experiences that require further investigation. Once agreed by the Board, the Projects and Outreach Officer will recruit and support a team of volunteers to undertake projects with the aim of developing an evidence base for how local services could or should improve. Our work is challenging and constantly evolving so the ability to pick-up new skills and approaches, adapt ones and find pragmatic solutions is essential.
As part of a small organisation you will be involved in many aspects of the organisation working within a small team will require and approaches to meet constantly evolving needs.
For further information: email mike@healthwatchrichmond.co.uk or call 0208 099 5335
To apply please send a CV explaining how you meet the Job Description and a covering letter explaining how you meet the Person Specification to mike@healthwatchrichmond.co.uk
Interviews will be scheduled as applications are received so apply now.