Healthy Living in Richmond
We are launching a project to understand barriers to healthy lifestyle. What would help you improve your lifestyle? Take part in our survey. Your answers will help plan future interventions.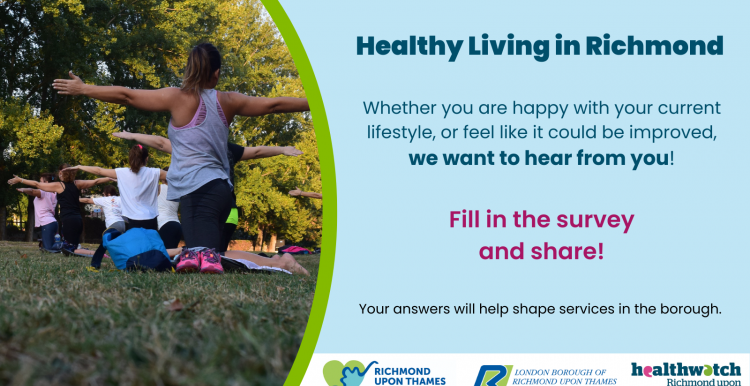 Eating healthy, staying active, and our overall lifestyle can have a great effect on our physical health and wellbeing, but these behaviours can be hard to maintain. Have you ever tried to improve your lifestyle? What were the biggest barriers? What helped you?
Whether you are happy about your current lifestyle, or feel like it could be improved, we want to hear from you!
Please take part in our survey, and help us improve the support available for a healthy lifestyle.