How can I find an NHS dentist?
Are you having trouble finding an NHS funded dentist? Read our tips on what to do if you're facing problems.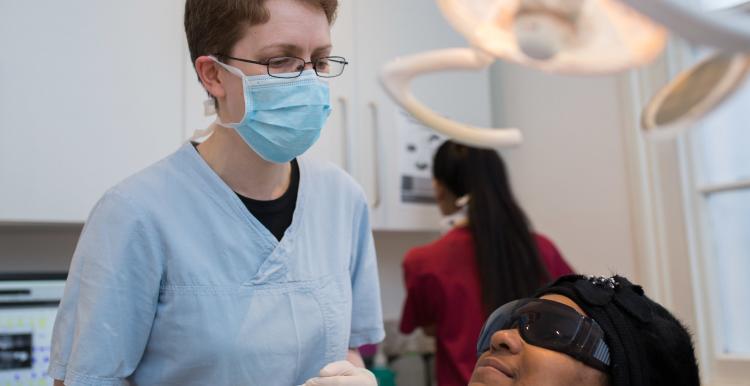 Everyone should be able to get the care and advice they need to keep their teeth healthy. But more than two million adults in England are unable to see an NHS dentist, according to the BBC. Many people also tell us they face similar issues, and it's not always easy to find an NHS dentist.
Where's your nearest dentist?
The links below will help you find practices near you that are currently accepting new NHS patients, including their contact details.
Type "dentist" in this NHS website to find an NHS dentist taking on new patients (do not navigate to "dentist" through alphabetical order, which leads to a less informative search). The site also provides information on which dental practices are currently accepting new patients, whether they offer urgent appointments, and how other people have rated the service.
This website is also useful to find dental practices near you taking on new NHS patients
You should contact the practice directly to find out more information and to see if you can book an appointment as an NHS patient. If the records are out of date, you should let the practice know.
You can also visit a dentist outside your local area if it's more convenient. For example, if you prefer to see a dentist near where you work.
What happens if you can't find an NHS dentist taking new patients?
Contact us if you're struggling to find an NHS dentist which is taking on new patients.
020 8099 5335
info@healthwatchrichmond.co.uk
You should also notify NHS England about the issue, as it has a duty to provide routine and urgent dental care across the country.
What to do if you have a dental emergency?
If you need immediate care for your teeth, you should:
Ask your regular dentist whether they can offer an emergency appointment.
Phone NHS111 who can locate an urgent dental service.
Visit A&E if you experience severe pain, heavy bleeding, or injuries to the face, mouth or teeth.
How much does dental treatment cost?
Most people will have to pay towards the cost of dental treatment, but some patients are exempt.
A basic routine examination, including diagnosis (including radiographs), advice on how to prevent future problems, scale and polish if clinically necessary, and preventative care (for example, applications of fluoride varnish or fissure sealant) costs £23.80 (December 2021). However, if you require further dental treatment this will be an additional cost.
Read more about cost of NHS dental treatments here
Dental practices usually offer both NHS and private dental care. You should check whether you are paying for NHS, private treatment, or both before you begin your treatment.
NHS dentists should always:
Explain which treatments are available on the NHS.
Explain which treatments are only available privately.
Make sure you know how much your NHS treatment and private treatment will cost.
How can you check whether your dentist is qualified?
A list of all qualified dentists in the UK is available via the register of the General Dental Council (GDC), which is the regulatory body for the profession.
What to do if you're unhappy with your treatment
If you've had a bad experience, find out how to make a complaint. Alternatively you can contact us for more information.
020 8099 5335