Teddington Memorial Hospital- Walk-in Centre
In May 2018, we reviewed the service of the Walk-in Centre at Teddington Memorial Hospital.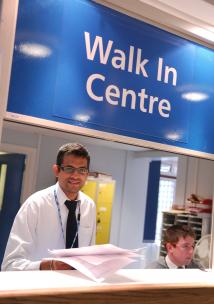 At the time of our visits, the service was operating under the title of 'Walk-in Centre'. However, as of the 2nd July 2018 the service provided by the Walk-in Centre was combined with the co-located extended hours GP service- the 'GP hub' and redefined as an 'Urgent Treatment Centre'. 
We conduced four visits to the Walk in Centre at Teddington memorial Hospital. We gathered feedback from 75 patients.
I'm very happy that Teddington Memorial Hospital is still here and people fought hard for it to remain
Summary
The main findings of the report are:
The Walk-in Centre is greatly valued by local patients
However busy the service is patients were consistently positive about staff and care
Signage could be clearer for arriving patients and parking is an ongoing challenge
There is a need to improve the children's play area
There is a lack of privacy in the waiting area
Nurses were not triaging patients within Hospital's 15 minute target
Patients would benefit from clearer information on what to expect next
We made eight recommendations to the Hospital and the responses to these can be read in the Full Report and Executive Summary available for download below. 
Other reports on Urgent and Emergency care
Kingston Hospital
In 2018 we reviewed the care at Kingston Hospital Emergency Department.
West Middlesex Hospital
In 2019 we reviewed Urgent and Emergency care at West Middlesex Hospital.