Local MP supports Healtwatch Richmond in campaign for better NHS dental access
Local MP Munira Wilson speaks out in Parliamentary address on the dental health crisis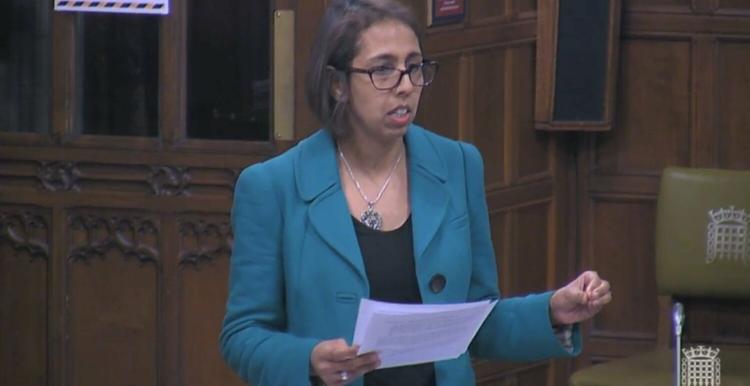 During a Westminster Hall debate on February 10th, Twickenham MP Munira Wilson spoke in support of Healthwatch Richmonds's campaign on NHS dentistry.
Advocating for her constituents, she highlighted the need for further improvements to NHS dental care in Richmond and nationally. 
"I know the Minister will talk about the recent £50 million injection of cash into NHS dentistry, but that will offer just 350,000 appointments. Nine million children missed dental appointments in the year following the first lockdown."
She also recognised Healthwatch Richmond for their invaluable work on this topic:
"I pay tribute to Healthwatch Richmond's lobbying of Healthwatch England and NHS England for bringing us to the point where we have the information to hand and can put pressure on NHS England and on Ministers. I thank Mike Derry for his work."
click here to watch Munira Wilson's statment
Healthwatch Richmond was the first Healthwatch to recognise the crisis in Dentistry. Their research and robust, intensive lobbying of NHS England, Healthwatch England, and the wider Healthwatch Network was a major contributing factor in achieving this £50 million investment.
In February 2021 they published a report on the state of dentistry services in Richmond during the covid-19 pandemic, prompting further research into the subject by Healthwatch England and local Healthwatch organisations.
Among their key findings were:
Almost half of people seeking NHS dental care (46.0%) were unable to book a routine appointment. People who could pay privately were 16 times more likely to get routine dental care than those who relied on the NHS. 
1 in 3 NHS patients were unable to access even urgent or emergency care, making them twice as likely as private patients (1 in 6) to have to go without urgent or emergency care.
Patients were being told that although there were no NHS appointments available, they could choose to pay privately to receive care, creating a barrier for low income households who could not afford the costs of treatment. One person for example was quoted £6,500 for private treatment that would have cost £280 on the NHS.
In addition to driving significant change at national level, Healthwatch Richmond has also helped 182 Richmond residents to access NHS dental care, saving our community an estimated £140,000 and helping people to end significant pain and suffering.
Says Mike Derry, Chief Officer of Healthwatch Richmond:
"At the height of the pandemic we heard almost everyday from someone who needed help getting dental care. We're still helping many people every week to access an NHS dentist but with a significant backlog of unmet demand, NHS Dentistry is in crisis." 
"Hearing about people's suffering and struggles to get basic dental care is heartbreaking. People do everything they can to access treatment, scraping together money to access private treatment because they can't find or can't wait for NHS care."
Whilst the £50million investment in Dentistry is a good start and shows that people's experiences can make a difference, there is more work to do to address the crisis in NHS dentistry.