Dr Johnson & Partners (Sheen Lane): GP Project
We conducted Enter and View visits to Dr Johnson & Partners (Sheen Lane), this was part of the wider GP project undertaken to identify both positive areas of practice and areas for improvement.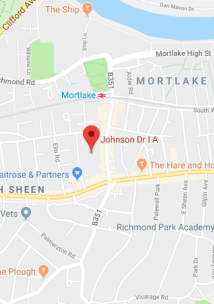 Dr Johnson and Partners is located in Mortlake and has a total of 10,908 patients registered, 1360 of whom registered in the last twelve months. Dr Johnson and Partners is located within Sheen Lane Health Centre and shares the building with another GP practice, Dr Jezierski and Partners. The practice has one practice manager, seven doctors, one healthcare assistant, three practice nurses, six receptionists and one practice secretary.
Summary
Patients are highly satisfied with their experience of the surgery
The staff at the surgery were described as patient centred, with an empathetic, caring and efficient attitude to the care and treatment they delivered.
Most patients we interviewed were highly satisfied with the medical team and felt very involved in their care/treatment
Most of the patients we spoke to were positive about getting an appointment, but some patients we interviewed said they were unable to see the same doctor unless they booked ahead and often had to wait to see their desired doctor
As the waiting is shared with another GP practice we recommended a sign with the pictures and names of the practice team so that patients are aware of the clinical team available to them
For further information please read our full report available below. 
Reviewing GP services
In total we reviewed just under half the GP Surgeries located in the borough. Are you interested in reading the reports of the other GP practices we have visited?