Richmond Green Medical Centre: GP Project
We conducted Enter and View visits to Richmond Green Medical Centre, this was part of the wider GP project undertaken to identify both positive areas of practice and areas for improvement.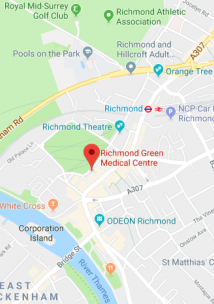 Richmond Green Medical Centre is located on The Green in Richmond and has a total of 2,083 patients registered. The practice has one practice manager, two doctors, one healthcare assistant, one practice nurse and three receptionists.
Summary
Patients are highly satisfied with their experience of Richmond Green Medical Centre, with many reporting that the best thing about the practice was the staff
There was a small patient population that meant staff knew patients very well and was able to help them more appropriately
We recommended that the practice should consider providing information in other languages, or promoting the option for information in other languages, as well as the translation service
Patients felt that they could always get an appointment when they wanted one with the GP of their choice
Patients were unaware of the existence of the online booking system and we observed no communication about this on the practice website, leaflet or indeed inside the practice.
For further information please read our full report available below. 
Reviewing GP services
In total we reviewed just under half the GP Surgeries located in the borough. Are you interested in reading the reports of the other GP practices we have visited?