Enter & View: Deer Park View
As part of a series of Enter & View visits to assess local care homes, we have published our report on Deer Park View care home.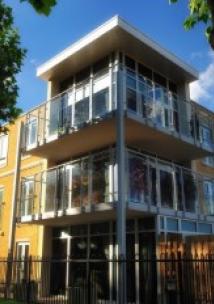 What we did
Deer Park View Care Centre is a purpose built residential, nursing and specialist dementia home for up to 60 residents. It is close to Bushy Park, between Teddington and Hampton Wick. Accommodation is arranged over three floors.
We visited on Thursday the 12th of May 2016. The visit was conducted by a team of two volunteers and one member of Healthwatch Richmond staff between 12:00 and 14:00.
Summary
We observed that Deer Park View is a well run home with good systems in place to care for the residents and worked to a very high standard. We observed good practice throughout our visit to Deer Park View Care Home and there was a warm, caring atmosphere and good communication between the residents, Manager and staff.
For more information you can read our full report available for download below. 
Reviewing residential care
Are you interested in reading the reports about other care homes in Richmond?