Enter & View Report: Laurel Dene Care Home
As part of a series of Enter & View visits to assess local care homes, we have published our report on Laurel Dene Care Home.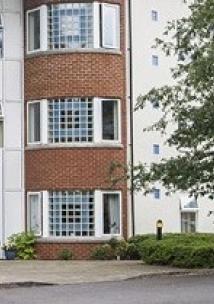 Laurel Dene is a purpose built, fully-equipped nursing home with a large garden in Hampton Hill, situated close to Bushy Park. It has accommodation for 90 residents.
What we did
An announced visit commenced on the 17th of August 2016. The visit was conducted by a team of four volunteers and one member of Healthwatch Richmond staff between 11:30 and 14:30. 
We re-visited Laurel Dene again in May 2017 once the newly appointed manager had settled into their role, to seek assurance that the good progress currently achieved is maintained.
Summary
Our visits highlighted that Laurel Dene is well run, with generally good practice. There was a welcoming atmosphere, with good interactions between staff, residents and their families. We made some recommendations to Laurel Dene's management.
At the second visit a number of other changes have already taken place. These include better display of the complaints procedure, and a new suggestions/comments box being placed in reception.
For more information please read the reports of both visits available for download below. 
Reviewing residential care
Are you interested in reading the reports about other care homes in Richmond?