Healthwatch Richmond shares its success with Youth Out Loud! at Healthwatch Week
Healthwatch Richmond shared our experience, success and achievements from supporting Youth Out Loud! since the pandemic began, with 42 Healthwatch from across the country at national Healthwatch Week conference.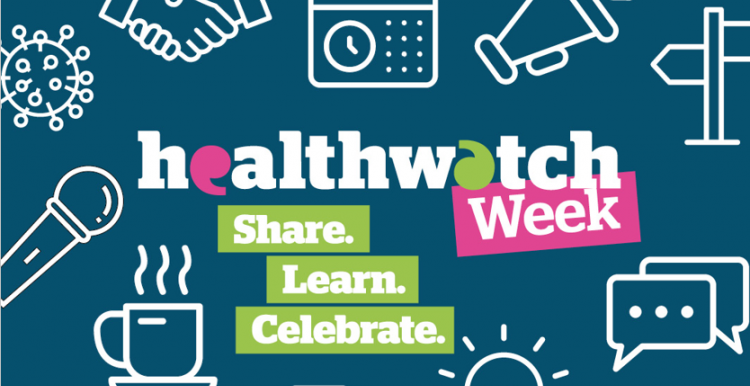 Youth Out Loud! is a group of young people aged 13-17, working with Healthwatch in Richmond and in Kingston. They use their voices to make health and care services better for young people in the Boroughs by making films, surveys, visiting and reviewing local services and taking part in consultations.
The pandemic greatly impacted their ability to do all this because meeting in person wasn't possible anymore and… visiting services was unsafe. We did not despair and decided to review the way we worked whilst continuing to raise young people's voices. 
Healthwatch Week takes place every November and it is an opportunity to share with the Healthwatch network across England what we do, as well as learning from other local branches. This year we had a chance to talk about how we helped YOL! thrive in these unprecedented times.
We spoke about our findings on "Young People's Wellbeing During the Covid-19 Crisis". This report highlights the work we did with YOL! over the summer, collecting over 1700 experiences of health, care and wellbeing during lockdown from 346 young people. People from the Healthwatch Network were impressed by our power of outreach!
"Very impressive sample and deep insight."
"I'm loving the passion and enthusiasm in this presentation - fantastic and really well done to all involved- such an important topic"
We were proud to say that this would not have been possible without the support of local child healthcare providers, schools, Youth and Sports Clubs, Achieving for Children and the charity sector.
People at Healthwatch week were also interested in how we motivated the young people to undertake such amazing work, what we learnt in these busy, challenging but successful months, and how we plan to implement these lessons in our future work.
Meeting, speaking and collecting experiences online is easy BUT……. Whilst the group were excited at first, it soon became monotonous and less interesting. All volunteers must be empowered and valued for the amazing work they do. It's now more important than ever!
Schools welcome material to support their work and their young people BUT….. Recruitment of new young volunteers and engagement in schools, youth clubs etc requires constant work. Creativity and lateral thinking are going to be key for future work.
Some young people have more time to volunteer and are looking for new opportunities BUT…. Many are constantly adapting to changes and have a lot going on so we need to try harder to reach them and keep them engaged.  Young people's priorities are at the centre of our work and we should constantly seek to understand them.
We have had time to build a much stronger social media presence BUT…. We need to maintain it and adapt to constant changes, and not everyone likes to be on social media! Collaboration and (remote) networking remain important now and in the future.
The presentation was very well received by the Healthwatch network and it fulfilled Healthwatch Week's purpose, which is that of learning from one another, improving and progressing.
"Young Healthwatch always great to hear from you; the enthusiasm lifts the spirit; especially during what we are all going through."
From our perspective, we had a chance to reflect upon our work while being inspired by others. Additionally, we learnt some tips from Young Healthwatch volunteers on how young people can improve their mental health during the pandemic: "seeking accurate advice from legitimate sources, avoiding excessive media coverage, looking after yourself, staying connected and reaching out to others."
We're now working a video demystifying sexual health for young people and explaining how to get help during the pandemic.
Keep up to date with Youth Out Loud! on Twitter, Instagram, and www.yolweb.info
Or, if you're aged 13-17,  CLICK HERE to get involved.