Celebrating LGBTQ+ Contributions in Richmond
On Tuesday 24th February we hosted a public event via Zoom to do celebrate LGBTQ+ contributions in the borough. Read about our successful event and have a look at some useful resources below.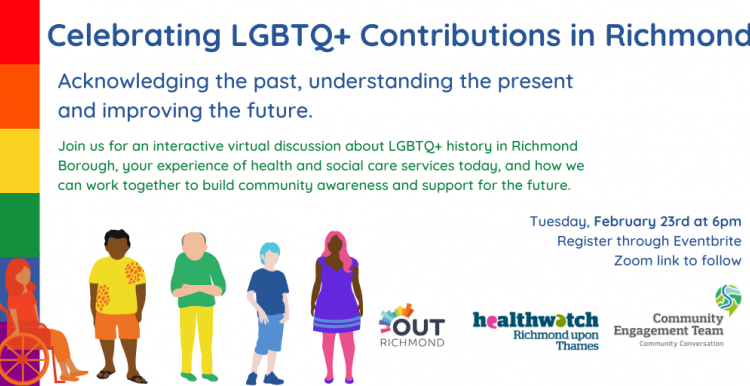 A huge thank you for attending our event last night! We were pleased to have over 50 people join in, with lots of interesting conversation stemming from the presentations, questions, and chat.
Thank you to Rafael from Out Richmond for chairing the event.
Special thanks to Dan (from Queer Britain), Vicky (from the National Archives) and Holly (from Strawberry Hill House) for the amazing history tour of LGBTQ+ contributions in Richmond.
This event could not have happened without the support of Richmond Council, Out Richmond and METRO. 
We have collated all the useful resources, links and contacts that circulated throughout the discussion and in the chat. Please see attached, and feel free to email us if you have any questions.