Enter & View Report: Homemead Residential Care Home
We reviewed Homemead residential care home In Teddington in March 2017. This was part of our work to review all the care homes in the borough.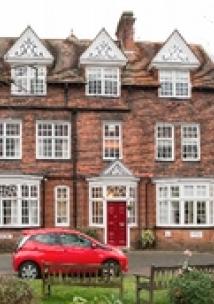 A private residential care home located in Teddington, close to the town centre, public transport and Bushy Park. It has accommodation for 26 residents.
What we did
An announced visit was arranged with the care home manager to commence on the 2nd of March 2017. The visit was conducted by a team of 2 volunteers and 2 members of Healthwatch Richmond staff between 11.00 am and 2.00 pm.
Summary
We observed that Homemead is a well-run care home for residents with dementia, with good systems in place to care for their residents and that they work to a very high standard. There was a welcoming atmosphere in the home and we saw evidence of good relationships and good communication between management, residents and staff.
Staff were positive about working at the home and we saw staff engaging with patients kindly and with care. 
The manager at the home expressed concern over the challenges of access to the Mental Health for older people team. The Community Mental Health Team has responded to this finding and the local manager for the team has contacted Homemead directly to help resolve this issue.
For more information please read our full report available for download below. 
Reviewing residential care
Are you interested in reading the reports about other care homes in Richmond?