Enter & View Report: Hampton Care
As part of a series of Enter & View visits to assess local care homes, we have published our report on Hampton Care.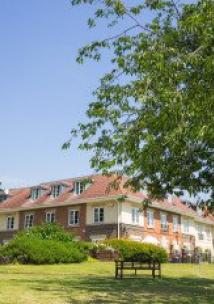 This private, purpose built, residential and nursing care home is located in Hampton Close, near the River Thames. It accommodates 76 residents over 65 with dementia, physical disabilities or sensory impairments.
What we did
A first visit was carried out in April 2015, followed by two on the 2nd of November and 7th of December 2017. For each Enter & View visit, Healthwatch Richmond uses its statutory powers to visit wards, talk to patients, relatives and staff, and request information, so it can make recommendations for improvement.
Summary
The reports highlight that the home was well run and looking after residents with a high standard.
The atmosphere was welcoming and communication between management, staff and resident was good. Although the care home was transitioning between owners, management showed good awareness of what needed to be done to improve the home. 
For more information you can read the full reports for both visits available for download below. 
Reviewing residential care
Are you interested in reading the reports about other care homes in Richmond?