Richmond's Crisis Care Report
We published a report looking into Crisis Care in February 2020. Alongside this we have also been working with partners from across the system to map Crisis Care services in Richmond, as part of the wider Mental Health Transformation work.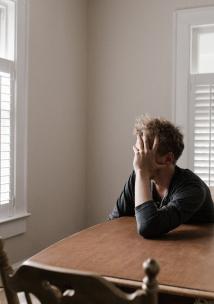 From the 586 patients and carers we spoke to we collected 150 statements that were relevant to crisis care. 
Summary
Around 1 in 3 of the people who had experienced a mental health crisis said that they struggled to access support

The causes of this ranged from inefficient communication systems, high thresholds for referral and lack of capacity in services

People with complex needs, including those misusing substances, have particularly limited access to mental health and crisis care because they often don't meet the criteria

The Mental Health Support Line (Crisis Line) is viewed as a caring service but it is not always responsive or able to meet the needs of service users

GPs play a vital role in managing or avoiding mental health crises

Improvements to the environment and care provided in A&E are likely to have a significant and positive impact on mental health patients presenting there

People who get appropriate support after a crisis, secure their recovery more successfully; however, too many struggle to find that help
Recommendations
Healthwatch Richmond recommended enhanced out of hours care, improvements to the Mental Health Support Line (Crisis Line), enhancements to A&E environments and improvements to help people access urgent GP appointments for mental health care.
South West London and St George's Mental Health Trust are looking at the pathway for Crisis Care as part of the Community Transformation programme and would welcome any patient insights and recommendations.
The CCG has also established two Journey Recovery Hubs (Crisis Cafes) in Richmond and Kingston, which are managed by RB Mind. To find out more about the mental health crisis services in Richmond CLICK HERE. 
Overall, Richmond CCG and South West London & St George's Mental Health Trust provided a thorough and timely response to our recommendations, in collaboration with the local Change Grow Live and Richmond Council. 
Click on the button below to find our full recommendations and the action plan for improvement.